Third edition of the Introduction to Verification and Testing (INVEST) workshop
Over sixty people attended the Introduction to Verification and Testing workshop, held this week at Imperial College London. The INVEST workshop, organised by Alastair Donaldson, Christian Cadar and Philippa Gardner gives young researchers and final year students with an interest in research the chance to take a closer look at the fields of software verification and testing.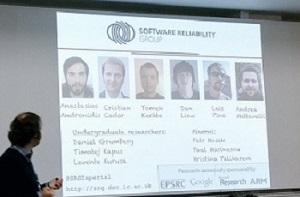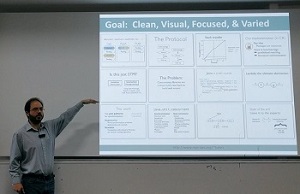 During the all day workshop, students were able to listen to and engage with world-leading academic scholars, experience what it is like being a Verification and Testing researcher, and network with other students and current Post-Docs. There were a number of talks, including one on "How to Give Talks That People Can Follow", by Derek Dreyer, of the Max Planck Institute for Software Systems (MPI-SWS), Germany and one minute presentations by students.